Snapcraft is a tool for developers to package their programs in the Snap format. Snaps are discoverable and installable from the Snap Store, the app store for Linux with an audience of millions.

Our aim was to design and create a store to help publishers to build and publish software on the App Store for Linux.
Microsoft, Slack, Spotify and other software teams quickly adopted snaps and 
snapcraft.io
 to publish software in Linux. But more independent publishers were not adopting the technology at a similar pace.
The team challenge was to increase awareness and adoption of snaps.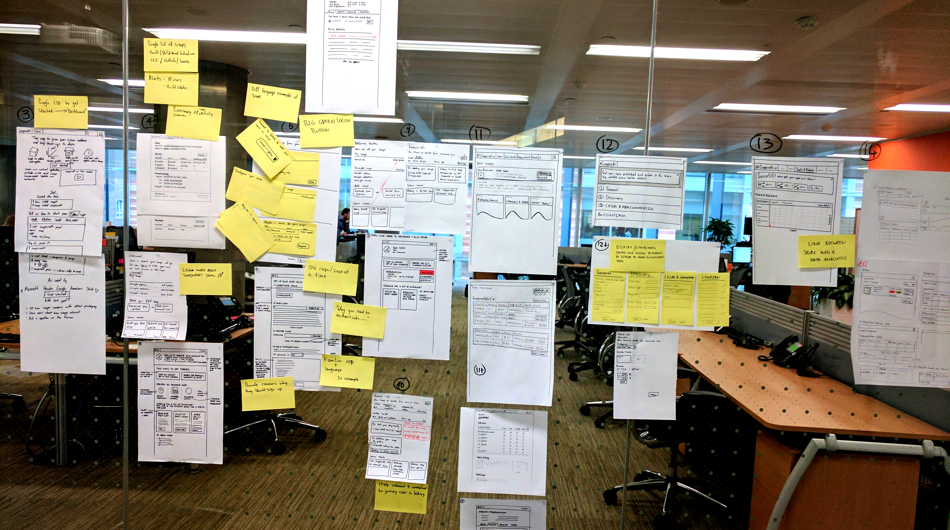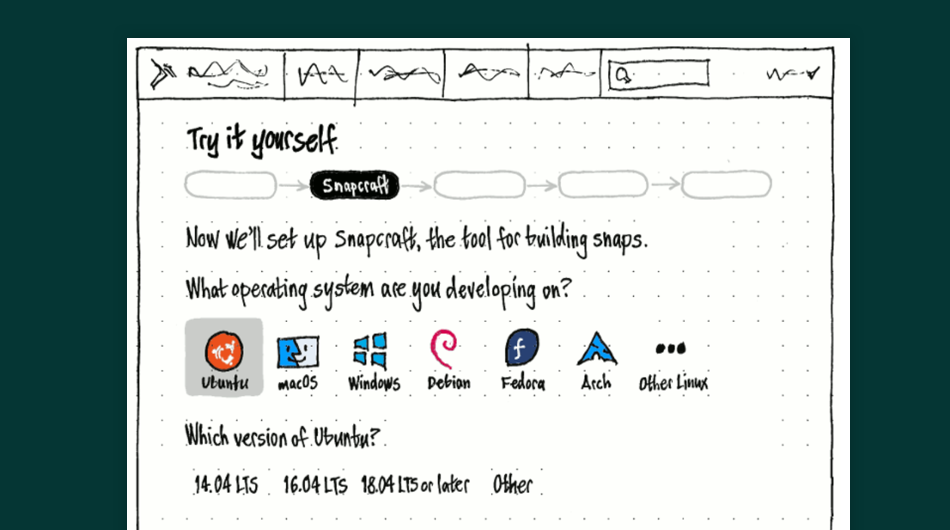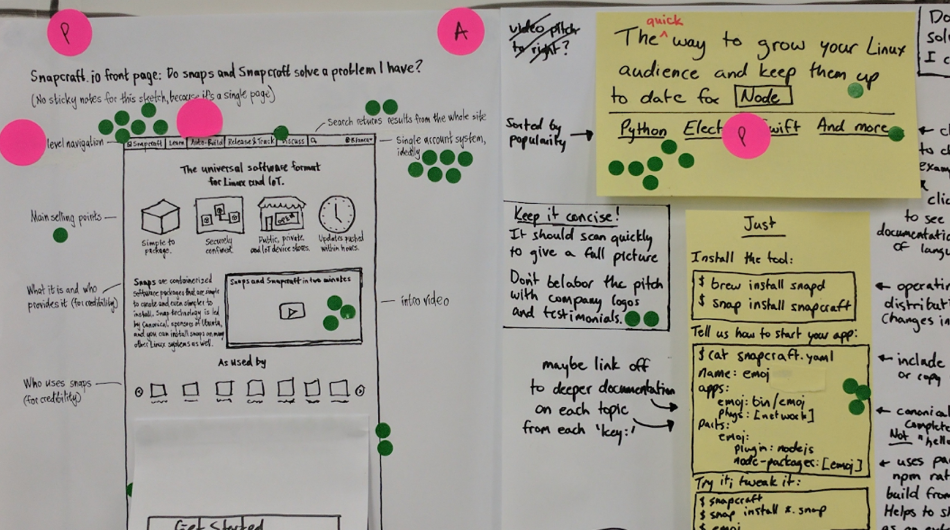 Working with the team our lead UX designer defined the user flow and started wire-framing the content. Following Snapcraft brand guidelines and adopting Vanilla design principles, we were able to push and create new patterns that were incorporated into Vanilla.


Improving the marketplace.
With initiatives focused on publishers and installers, we saw a big push on numbers for the platform.
10k > 20k number of publishers
in the platform
7 > 17.5 million snaps installed
(end of 2018)