King Pro Challenge is the game for industry professionals looking to test their skills, knowledge and game development credentials. Our goal was to create an app that was playful, but also gave applicants an idea of the culture at King. We wanted to use the app to help find talent enticing users to then apply for technical roles at King.
We followed King games series of individual styles, components, and guidelines used for creating a unified user interface.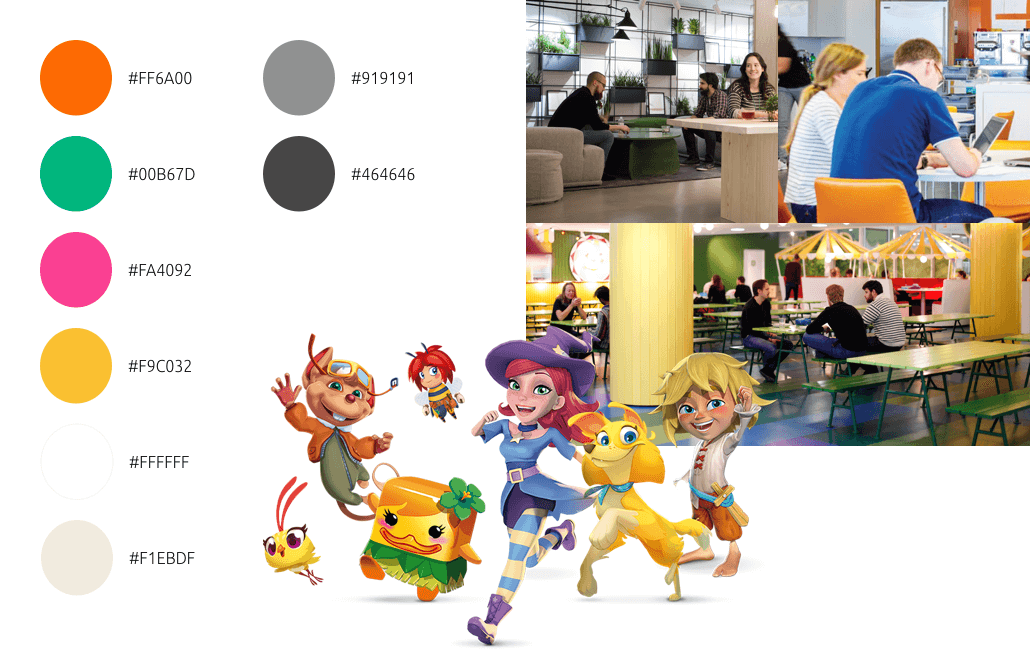 Initial sketches and wireframes evolved many times during the design process, in particular the user flow and content to keep users engaged whilst retaining the playful culture at King.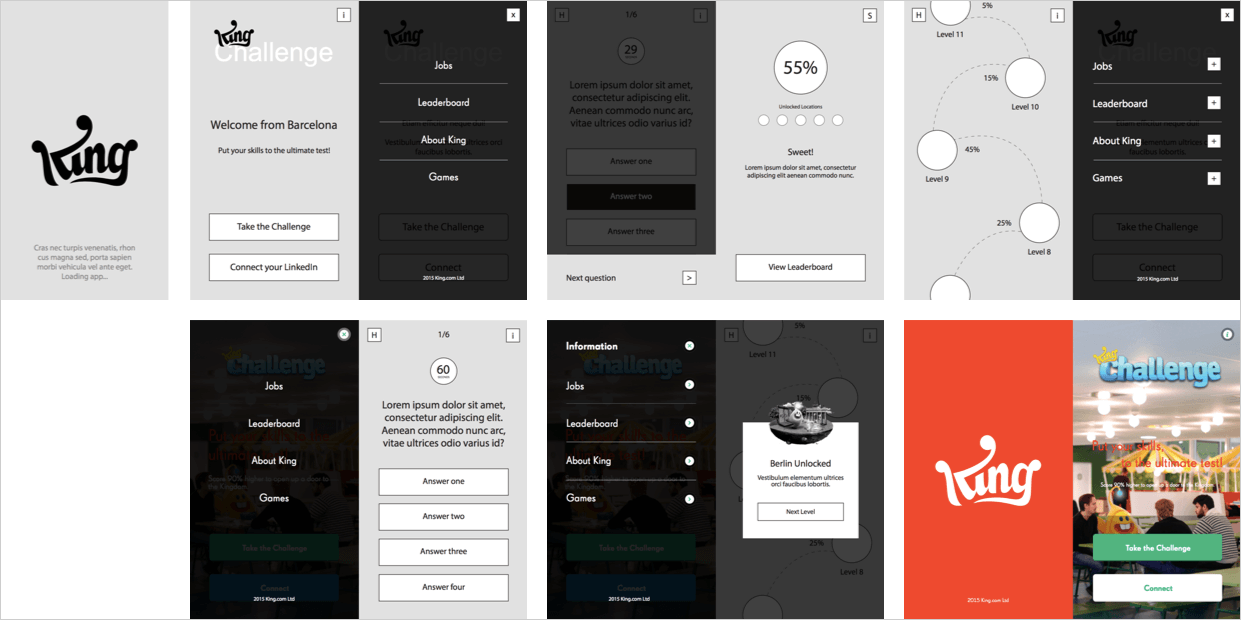 A range of playful menu, questions and level completion screens which encapsulated the culture and their new employer brand 'Seriously Playful'.